While there are multiple organizations that provide wigs for women undergoing cancer treatment that results in hair loss, we realized a gap in that once the women receive a wig, they have no place to put it. In 2016, our club started making wig stands to help these women. The thought was these women need something better than an old milk jug or soccer ball to hold their wigs when they take them off. 
We are proud to say that our efforts have inspired other wood turning clubs in Colorado, Nevada, and even Ontario to begin making wig stands for cancer centers in their areas. Our efforts have been recognized in multiple publications, including newspapers and the magazine published for woodturners from the American Association of Woodturners.
As of December, 2021, our club has made and donated just over 1000 wig stands to either Susan G. Komen for distribution, or directly to cancer treatment centers that are close to club members. Sadly, the demand from women undergoing treatment continues to outpace our efforts.
Receiving notes like this one from one of the recipients of our wig stands demonstrates how little things can mean so much to a person going through treatment: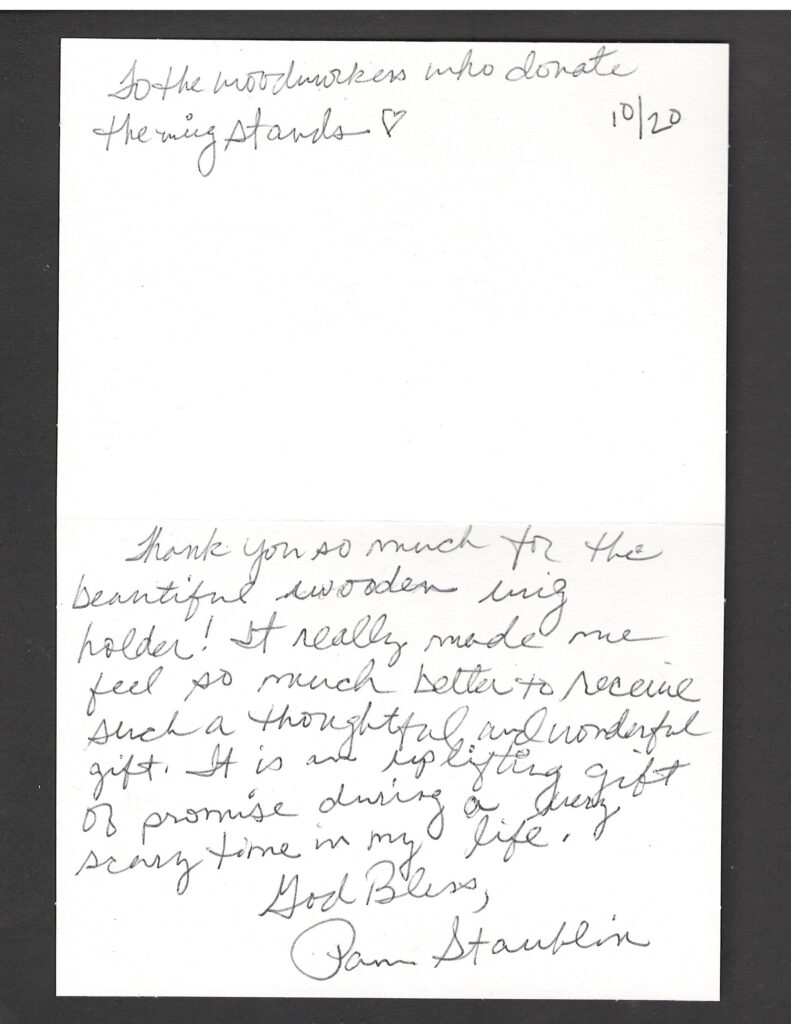 Until a cure is found, we will continue to support this effort!